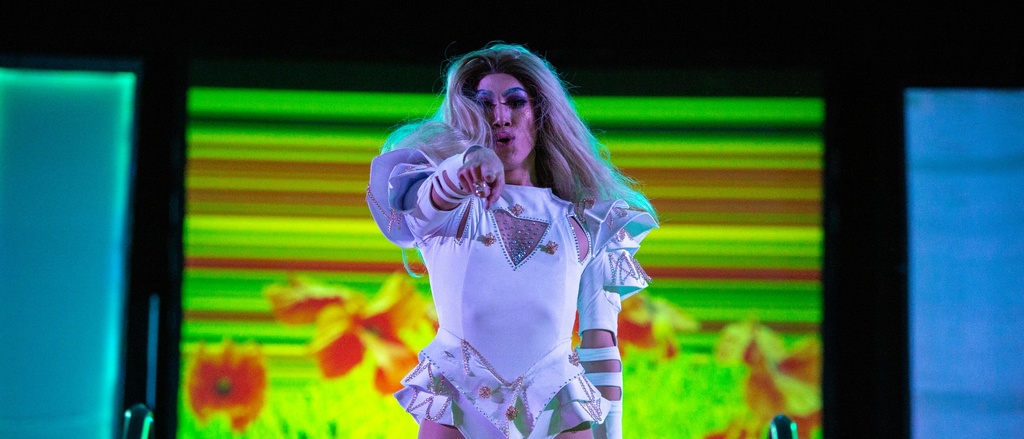 We offer a variety of events throughout the year, including....
Fall 2022 Events
Health Expo - mini health fairs in September:
Monday, September 12, 2022 at Burge from 11am-2pm
Tuesday, September 13, 2022 at Hillcrest (within marketplace) from 11am-2pm
Wednesday, September 14, 2022 at CRWC from 4pm-7pm
Cooking Workshop - an interactive event on Tuesday, October 3 at 7pm in the CRWC Room 1A & B focused on helping you prepare easy, tasty and affordable recipes (plus, free food samples!)
Registration is encouraged, but not required. 
Pumpkins & Protection - a Halloween-themed sexual health fair on Friday, October 28th from 11am-2pm in Burge
The Mirage - a fun evening in December featuring free HIV testing, a condom casino and infostravaganza, an amateur drag competition and professional drag performances. In fall 2022, it will be held on Friday, December 2nd from 9pm-1am in the IMU. The Mirage has the following purposes: building awareness of HIV/AIDS in the local and global community, expanding knowledge regarding safer sex practices & resources, and creating a community of allies for LGBTQIA+ communities.
Spring 2023 Events
Cooking Workshop - an interactive event on Monday, February 13th at 7pm in the CRWC Room 1A & B focused on helping you prepare easy, tasty and affordable recipes (plus, free food samples!)
National Eating Disorders Awareness Week (NEDAwareness Week) -  held in late February
Monday, February 20th: Self-Care with BIEDA 4:30-6:00pm in IMU River Room 2

Tuesday, February 21st: Instagram Live, follow us at @UIBIEDA

Wednesday, February 22nd: Coffee/hot chocolate giveaway on the T. Anne Cleary Walkway 12:30-1:30pm

Thursday, February 23rd: Self-Care BINGO IMU room 341 5:30-6:30pm

Friday, February 24th: Button Making with BIEDA on the IMU Ground Floor 1:00-2:30pm